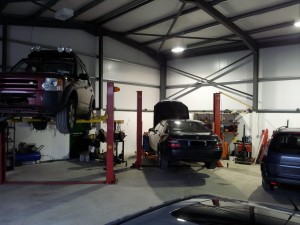 Vida Motors located at Unit 3 Knockenarharan Industrial Estate, Arklow, County Wicklow has been providing superior car service including car diagnostic and chip tuning for the last three years. Vida Motors offers professional car service conducted by well trained, certified car mechanics.
At Vida the commitment is always to the customers complete satisfaction. We know how to treat our customers. You are invited to sit and drink our free coffee and relax while you wait for your vehicle to be serviced by our top car mechanic. Vida Motors can help you get right back on the road.
Initially our focus at Vida Motor's was strictly behind the scenes. When you took your car in for service to your local mechanic and he could not find the problem he would bring the car to us and we would do the necessary diagnostics and repairs. We are experts in car service and repairs so much so that mechanics would bring their problems to us!
We are now open to the public and will serve you directly! Why bring your vehicle to a mechanic to only have the mechanic bring it to us when they need it repaired correctly? You can bring your vehicle directly to Vida Motors and have your vehicle fixed the right way the first time! We are here to serve you!
Our Goal
We are here to serve the community and keep car service repair costs down. We understand how valuable your vehicle is to you and we also understand how much you need your vehicle fixed right the first time and for it to be done quickly! Our goal is to treat everyone fairly, to provide satisfactory service at an affordable cost and to keep your car running smoothly! Our full range of services is geared to protecting your investment and keeping you on the road.
Our Services
At Vida Motors we offer a full range of services to better meet your car care needs. We offer:
Full car service
Dealer level diagnostics
Electronic system repair
Control module reprogramming
Chip tuning
And many other services
If you need the service we can provide it.
At Vida Motors we offer services that are priced right! We can work on any make or model and easily beat out our competitors prices. Come and have a cup of coffee on us and get superior car service from the areas best car mechanic.