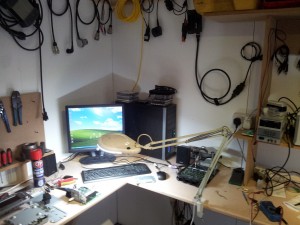 When you buy a car, you typically expect that the vehicle will run well for a very long time. Most vehicles today have computer systems that will keep the car in check. These systems are receiving information consistently so that the car will be able to run smoothly. If there is an issue that car computer systems cannot fix alone, the computer produce and will log the code, which mechanic can use to help in identifying the area as well as the nature of the issue.
The car diagnostic could make finding the automotive issue much easier to complete. Instead of giving the whole car check, the mechanic will have all the data he needs to identify the problem and fix your car from the first time.
Even if you think your car is fine, there may be hidden problems with it. Regular diagnostic will show all issues your car may have in early stage and proven to save hundreds, as mechanic, knowing actual situation of the car, will be able to investigate issue and address it in time.
Do you experience any problems with your car? Do want to know is everything OK with it? This is where we can help! We provide dealer level diagnostics which include:
Quick check – 20 euro
Full, deep check – 50 euro
Service reset – 10 euro.
For last models of Mercedes and BMW cars service reset – 20 euro. (Those functions provided for persons who prefer to make the service themselves, but do not have special equipment to do that)
Automatic gear box diagnostic – 50 euro.
Key programming from – 50 euro.

Please note: For Quick checks, service resets and etc., we offer same day service on first come first serve basis. However, if we have maximum number of same day jobs at hand already, we do not guarantee you will get your car back the same day.
We are in style…all of us here are professionals….we are the light-hearted persons you can always count on!! We guarantee to you the best service that only a well-established company can provide. You don't have to worry at all because we are here to provide you the best service suitable to your needs and demands. For quick checks or service reset, there is no need for you to book for our service. We also offer the same time service.
We are always here to help you. Please don't have hesitations to call us. We are ready to help and provide you the assistance you require when it comes to a car diagnostic. Here in our company, you can be sure to get the best service at a very affordable price.
Do you have any questions to ask? Please enquire today!